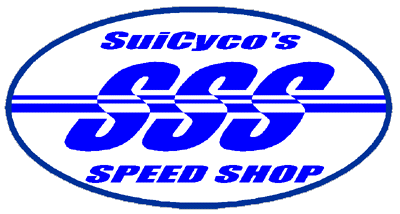 First off, congratulations on finding this relatively unknown (aside from the hardcore gamers), website. The Speed Shop is an Interstate 76, Nitro Pack, and Interstate 82 online information source. The page is designed and presented with the advanced user in mind, although there is information here that can help any and all I'76 players. AVA players will find it a particularly valuable resource, with much revealing information on weapons abilities in comparison to their AVA costs, etc. Many of the articles are written by the best players to ever play the game, passing on their experience to the reader as best they can. If you find the site difficult to navigate at first, I apologize. At one time it was quite easy. :) However, as time has passed the site has been filled with ever-increasing amounts of data, and so with it the internal web of paths to information that can lead to an increase in your I'76 performance (technical, and playing ability). Here is a break down of what each 'section' of SSS is all about.
Spares: Well, just that, things that enhance the site, but do not fit anywhere else.
Shop Talk: This is my version of news, except it's not as serious or linear as most. :)
Interviews: This is, actually, the place that started the whole interview thing.. Many curious quotes and comments from some of the most talented and interesting players are contained herein.
Strategy: Got a problem with the game? Maybe we can solve it, or at least give you some adivce. Check it out.
Test Drive: This takes some of our readers (me too!) favorite rides and documents their abilities, and different, effective chassis/weapons configurations. Great for finding out what experienced drivers like to use.
SSS-G: SSS-G, or Speed Shop Studies Group, is a series of tests in the games, designed to give the best data possible on certain events in the game (acceleration, weapons damage, lag, etc.) a must read.
To sum it up, the Speed Shop is dedicated to making YOU a more competitive and interesting opponent for your friends to play, and thus to forward the enjoyment of all I'76 online enthusiasts. Enjoy.
Ah, one other thing, some people have inquired in the past, where they can get a banner from SSS for their own sites, to help spread word of the Shop, the image located at the bottom of this screen, which will also take you back to the main page upon clickage, can be used just for that purpose.
Cheers,